Last week it was time for the new April 2020 proof. It was a great solide proof for many DG-sires. Hurtgenlea Richard CHARL son Captain is the new chart topper in the German & GTPI system at +169 RZG and +3059 GTPI. Gen Rave, who is bred through the Genesland program, is at the top everywhere with being the #1 in the Scandinavian NTM system at +44 NTM, #4 in France at +212 ISU, #4 in Germany at +161 RZG, #6 in the Netherlands at +315 NVI and the #5 in Spain at +5172 ICO. DG DV Simax drops one spot in the Dutch system and now notes +334 NVI enough for the second place in the Dutch rankings. Genesland BELLROY @ Masterrind is now the number six NVI sire in the Netherlands at +321 NVI. It was a solide proof for Cogent SUPERSHOT with +240 NVI at the 8th spot in the Dutch daughter proven sire list. The GTPI Giant Mr Frazzled ARISTOCRAT raised his GTPI score to +2832 GTPI with 1.89 PTAT. A2A2 sire & Charl son DG Paul belongs to the WORLD WIDE top with +2818 GTPI and super health traits 2.71 SCS / DPR +1.8.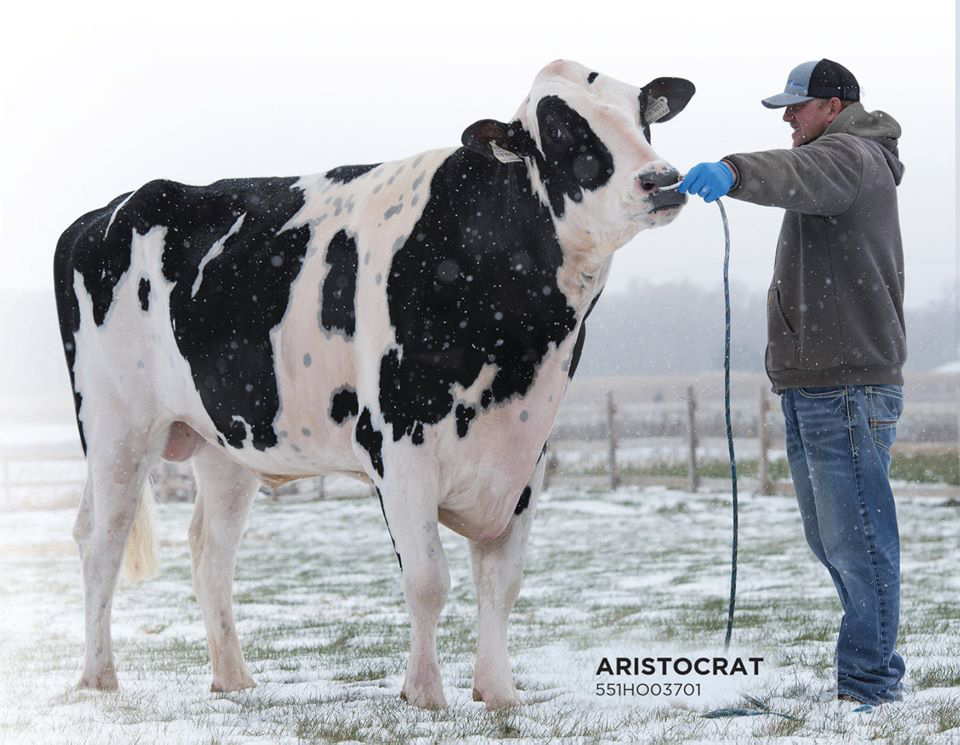 Mr Frazzled ARISTOCRAT // +2832 GTPI / +1.89 PTAT / Sold for $620,000 (04/20)
Visit WWW.EUROGENES.COM to show all the new bull indexes!