Recently the dam of DG Paul (+2818 GTPI / +687 NM$) @ AI-Total,  Excloër DG Carbony VG-85-NL VG-88-MS La1. is pictured in her first lactation. This amazing donor dam is the former #1 GTPI Bourbon daughter in Europe and her dam is the full sister to the global sensation DG CHARLEY @ ABS. 4th dam is the Holstein International Global Holstein Cow of the Year 2016: Larcrest Crimson EX-94-USA EX-96-MS. Carbony still provides a super index with +1132 Milk / 6.5% SCE / +459 NM$ / 2538 GTPI and +0.03% Protein. Her Aot Silver HELIX (+2997 GTPI / #6 overall GTPI sire / dtr proven) embryos are selling as lot 5 in the Online Embryo Sale.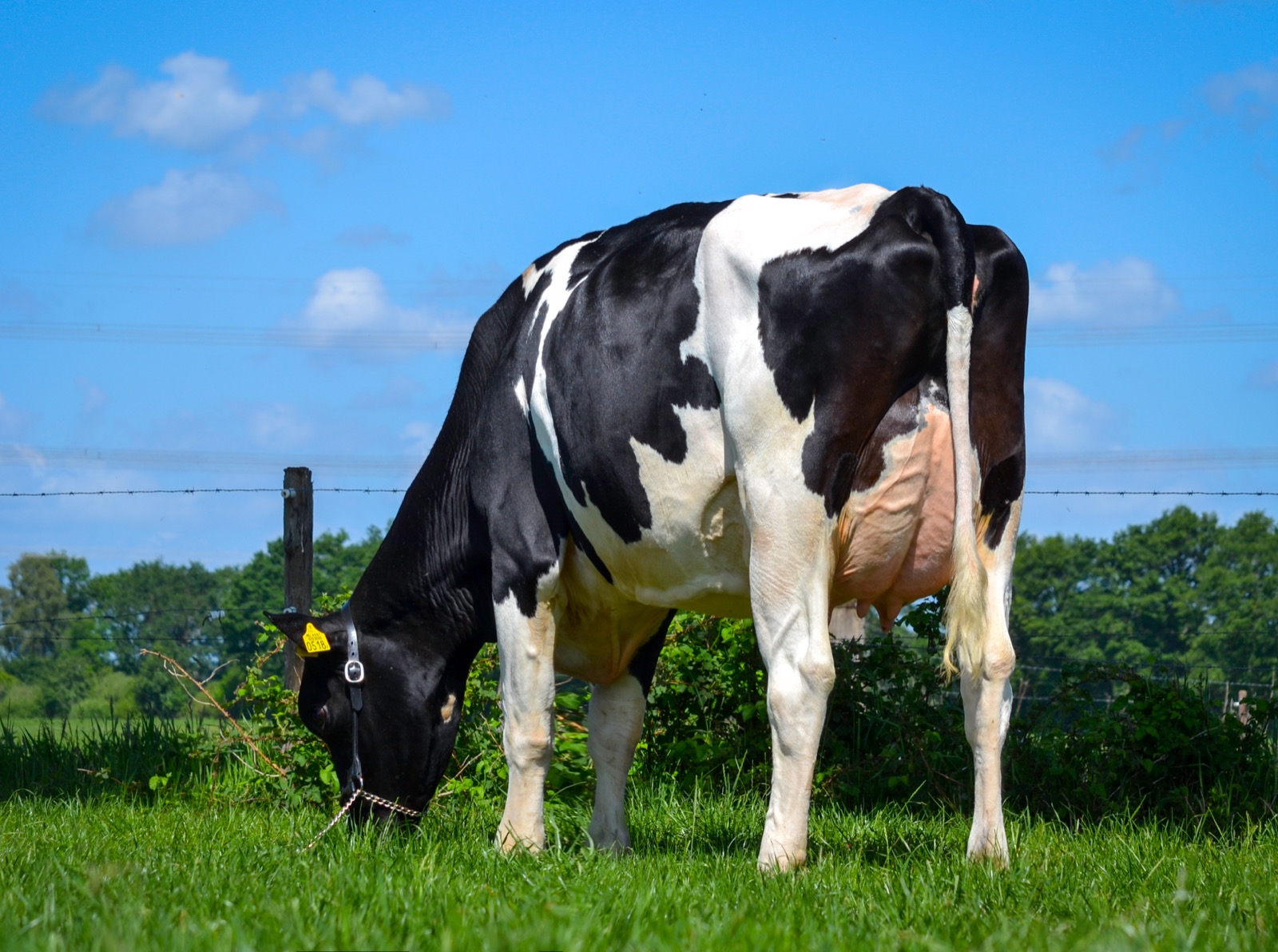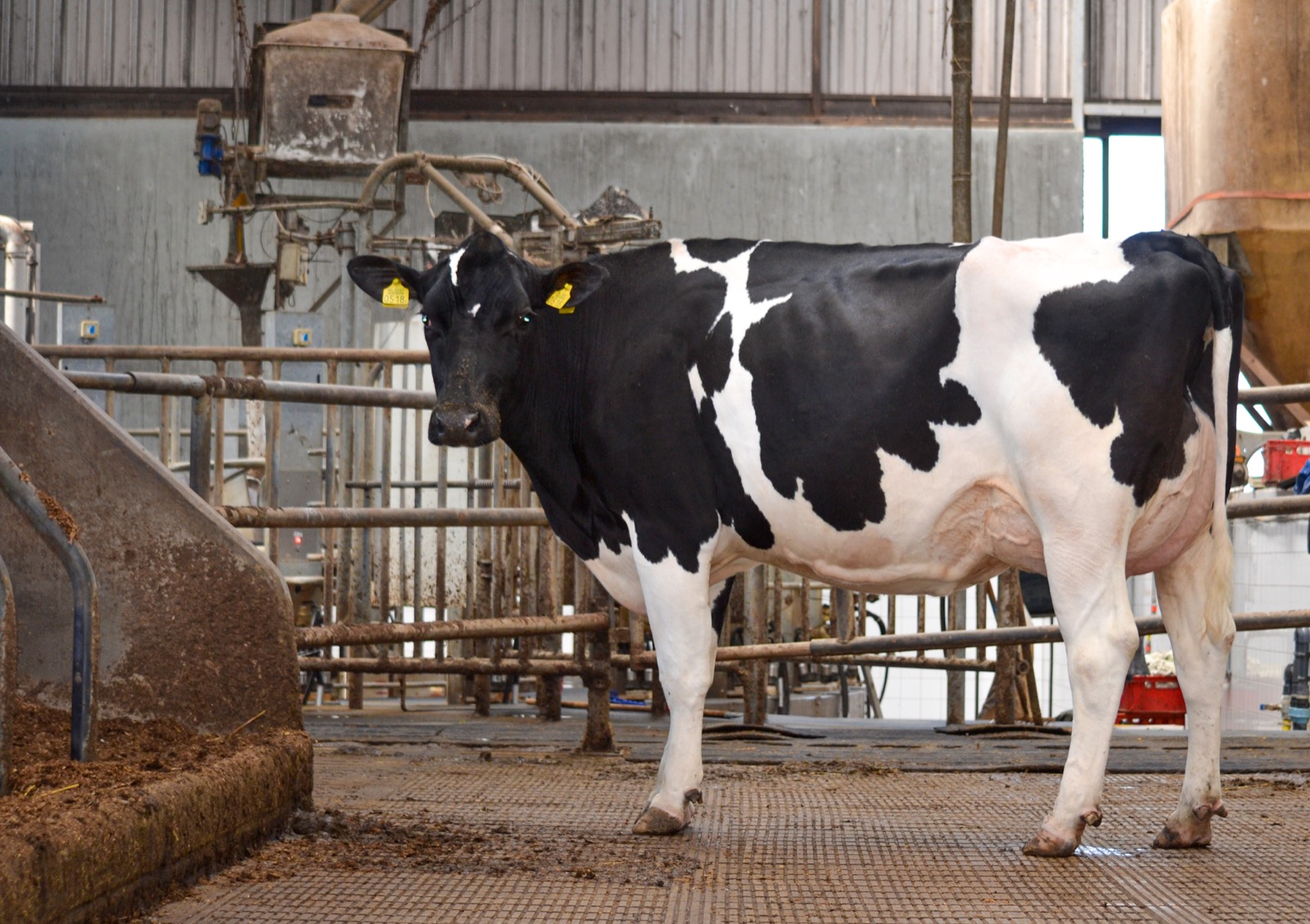 Exloër DG Carbony VG-85-NL VG-88-MS La1.
Bourbon x Supershot x DG Candide VG-85-NL VG-88-MS (s. Mogul) x Larcrest Cale VG-89-USA EX-MS DOM
La1 155d 5.126kgM 4.0% 207F 3.2% 163P
>>> CLICK HERE <<< for her Aot Silver HELIX embryos!!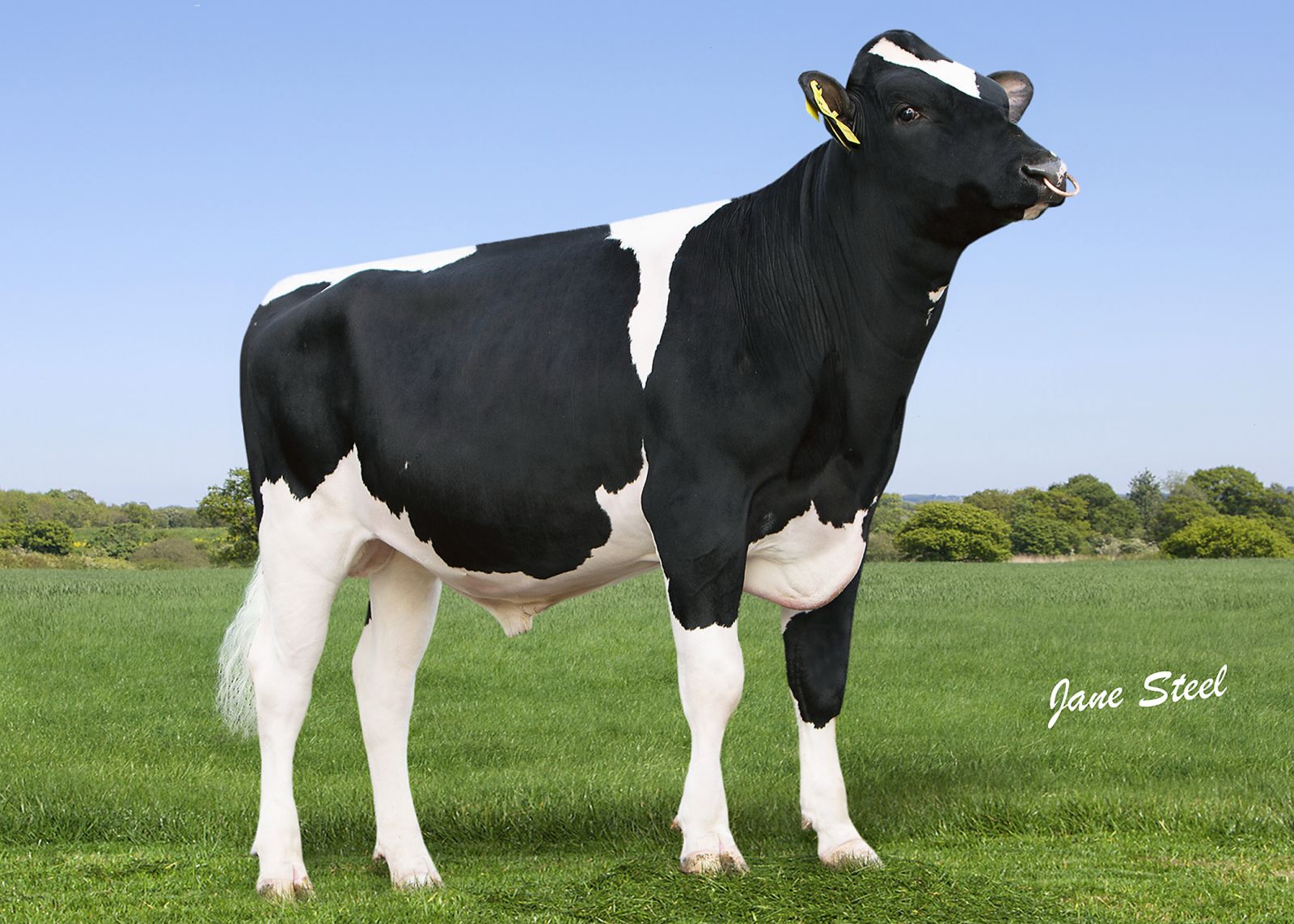 Her son: DG Paul (+2818 GTPI / +687 NM$) @ AI-Total (MORE INFO)
#1 GTPI bull who combines A2A2, >1300 Milk, +1.8 DPR, >1.3 UDC & less than 2.75 SCS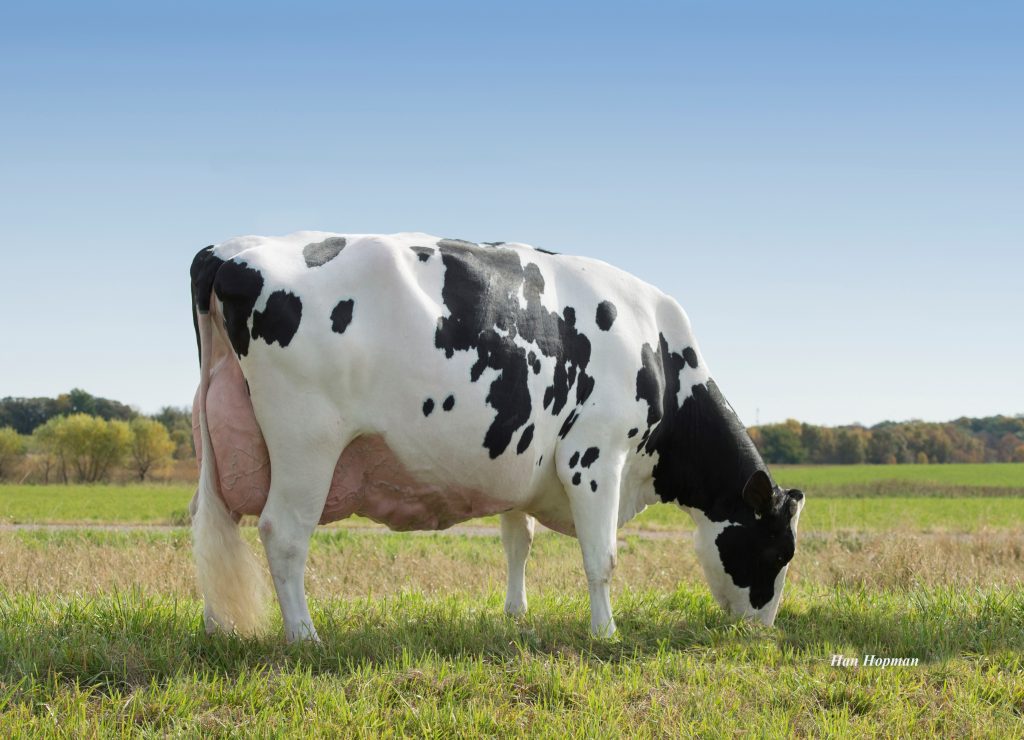 4th dam: Larcrest Crimson EX-94-USA EX-96-MS GMD DOM