If you would take the progress made in the recent years in the Black and White population because of bulls such as Superstition, Supersire and Delta it is behond imagniation. Not one breeding programm in the world does not want these bulls in their programm, every sire line up in the world is having some of these genes running trough multiple bulls in their line up, often some of the very best. Trough the excellent 91 scored Delta daughter these valuable genetics are now coming available for the Red & white population. Her daughter DG Biene is now continuing this line with maybe the most suprising black and white bulls from the last two index runs Burley. Als DG Biene is a Red carrier and trough her the valuable Burley genes will also come available fort h world wide Red & White population. She has valuable pregnancies incluing the breed leader Captain, this to also secure this top Black and White bull for future the Red & White genetics.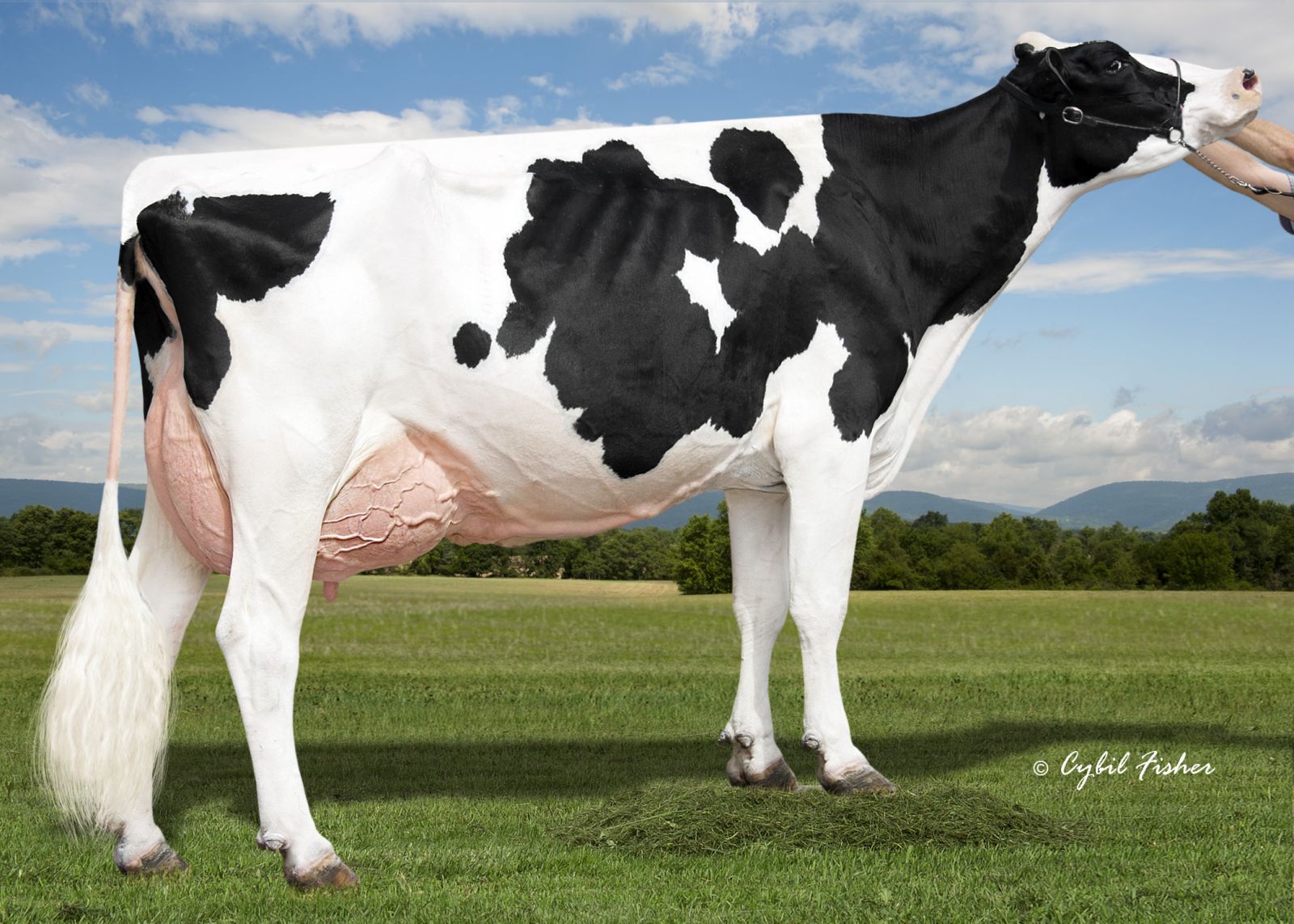 New side picture MS DG Delta Bridgett *RC EX-91-USA La2. (PEDIGREE)
Delta x Calbrett Supersire Barb *RC VG-86-USA 2yr. x Rainyridge Super Beth *RC VG-86-CAN 2yr. x Rainyridge Talent Barbara *RC EX-95-USA
2-09 346d 15.202kgM 4.5% 683F 3.2% 493P
>> Her Burley daughter DG Biene *RC (PEDIGREE) <<
#19 NET MERIT cow >2 years in Europe!! (08/20)
Different sire stack for R&W: Burley x Delta x Supersire
4th dam is the All-American & All-Canadian cow: Rainyridge Talent Barbara EX-95-USA
Full sister to Bridgett: Blake her Modesty dtr topped the National Convention '17 for $ 105.000
Going back on the oldest Madison Grand Champion in history: Tony Beauty @ 14 yrs old!!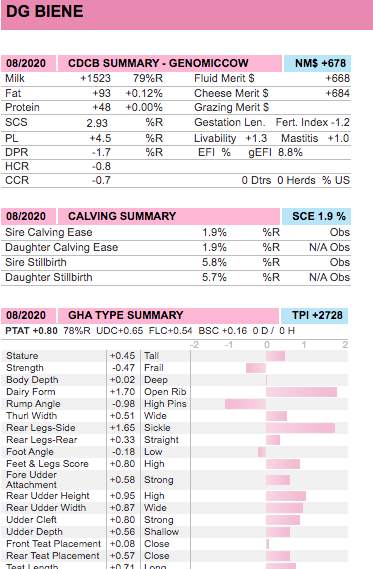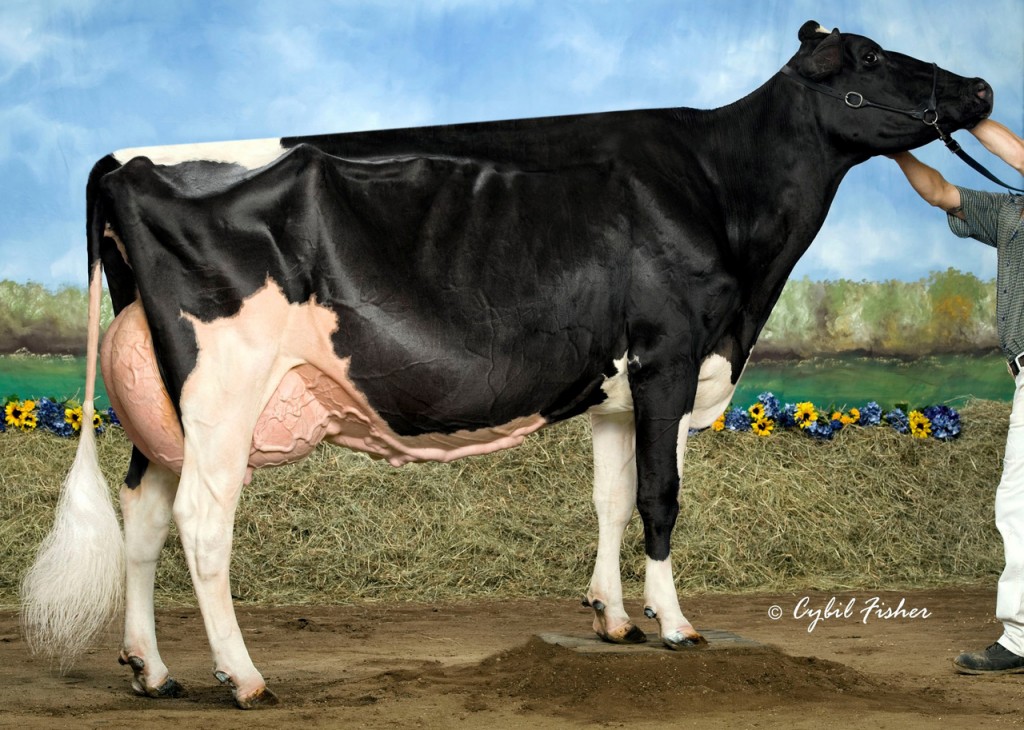 4th dam DG Biene *RC: Rainyridge Talent Barbara *RC EX-95-USA 14*